Customer Experience Management
Customer Engagement:
Importance, Examples and Measurability
High customer engagement leads to a high willingness to recommend and helps you improve your products and the reputation of your company
What does customer engagement mean?
There is not really a uniform definition of what customer engagement is, but this is not surprising given that the term has not been used for very long. The lowest common denominator is that customer engagement can be described as the degree of effort or personal commitment that customers devote to a brand, a product or a company, for example in the form of positive testimonials in rating portals such as Google My Business or participation in customer surveys or company innovation programmes. The more commitment a customer spends, the deeper the customer's bond with the product or identification with the company and the higher the customer satisfaction. And the higher the customer satisfaction, the higher the customer loyalty. And the importance of loyal customers for a company is immense!
Loyal customers are loyal, committed and not looking for alternatives
Loyal customers recommend your company and your products to others because they are really convinced of them. Loyal customers are therefore the best "marketing and sales people" for your company. Moreover, loyal customers are not looking for alternative products that are cheaper or easier to obtain, because loyal customers identify with your company and your products. And this high level of identification ensures an equally high level of customer engagement. Loyal customers therefore make a great effort to present your products and your company in a positive way, to "market" them, so to speak, and are thus first-class brand ambassadors.
High customer engagement is important for the development of your products
Engaged, loyal customers have a very strong interest in actively participating in the improvement of your products and the image of your company due to a very close emotional bond as well as a high level of identification. Engaged customers are therefore happy to take part in surveys and participate in discussions on product improvement in forums and communities.
However, this close relationship with your company does not come from somewhere, but has to be actively generated, using marketing measures, or as we say today: by means of strategic customer engagement as a sub-discipline of marketing. However, customer engagement is not just a phenomenon that occurs with heavily advertised products of multinational corporations. Small companies can also actively take customer engagement measures.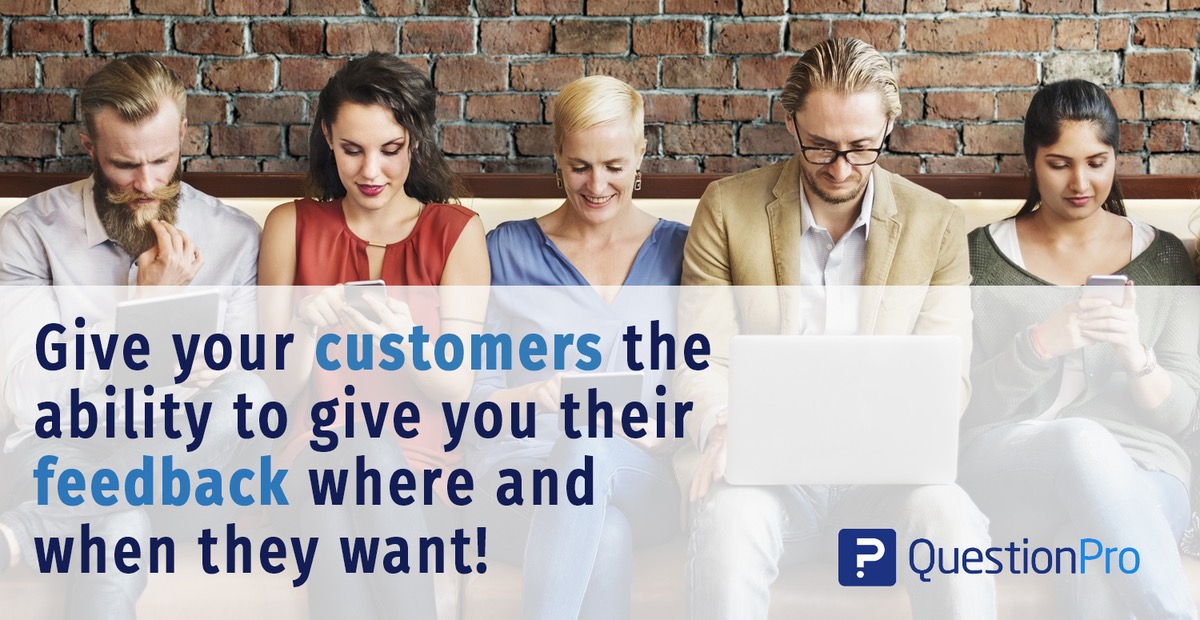 A simple example to illustrate the point: the neighbourhood patisserie
The confectioner around the corner can also experience and stimulate customer engagement. The former, for example, by having its outstanding cakes and cupcakes recommended by happy customers in the neighbourhood. The small confectioner can publish special weekly offers via Facebook or Twitter, which are then liked or shared. This means that the customers actively promote the confectioner's products with their personal involvement, i.e. with commitment! Now the confectioner can increase customer engagement by giving out a voucher for every recommendation, for example in the form of a cup of hand-filtered coffee.
Of course, measures to create a high brand awareness and thus increase customer engagement and loyalty are far more complex than those described in the example above, especially if there is no real personal contact with customers and the goods are sold via retailers or via the pure online channel.
Measurability of Customer Engagement
Customer engagement can of course also be measured and evaluated. The simplest variant is to determine the so-called Net Promoter Score. In surveys, customers are asked whether they would recommend the company to others. The higher the score, the greater the probability that customers will actually recommend the company. Or think of the possibility of measuring customer attitudes to certain products and brands within the framework of customer journey touchpoints. Other indicators of high customer engagement include repurchase ratios, upsell rates, shared posts or social media comments.
Questions you can ask your customers to measure customer engagement
If you regularly conduct customer surveys, then the following questions should be integrated into your questionnaire to measure and determine the level of customer engagement.
Overall, how satisfied are you with our product / brand / company?
Would you also buy products from our company in the future?
How likely is it that you would recommend our products / our company to good friends and acquaintances?
Do you have the feeling that our company / our product delivers what it promises?
If a problem arises, do you feel you can always rely on us to find a fair and satisfactory solution?
1:1 Live Online Demo: Software for customer engagement surveys
Make an appointment with us and we'll give you a personalised walkthrough of all our Experience Management & Market Research Solutions
Software for customer surveys and for measuring customer engagement 14 days free trial
Do you have any questions on the topic of customer engagement? Simply contact us via the contact form. We look forward to the dialogue with you. Test the web-based software for surveys, market research and experience management 14 days for free!